I'm a materialistic person. I don't shy away from this. You can make me happy with words, but a tangible thing is much much better. My love language is mostly gift giving. I love sending gifts. But I gotta get something in return, you know?
Since my birthday's coming up, I decided to make an extensive list of things I'd love for my birthday! And here it is!
I've also made a tiny list at the bottom of the top things on this massive list!
Books
Books are the best gift. (Next to copies of Noragami's manga. DUDEEE.) But the best gifts in book form are the following.
ARC
This is the only ARC I want right now. So...I'd really really like it!
Preorder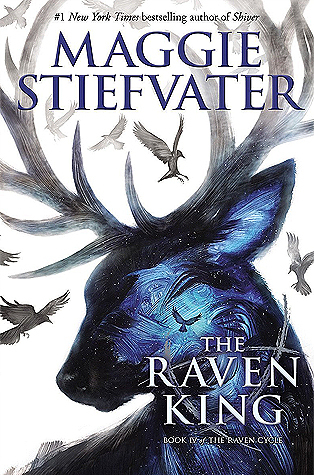 Book Swag
I'm a huge fan of book swag. Especially prints. Those things are gorgeous. I have a Vicious iPhone case from Evie Seo, and I treasure it. A lot. But I'd always love more!
(And I always need new black hoodies. So.)
Evie Seo Stuff
I'm a medium, by the way.
Custom Victor Vale Funko from this Etsy shop
Gift Cards
By far the easiest gift is the gift card. And I'm quite easy to please with this. So.
Barnes and Noble gift card

Books-a-million gift card

Schlotzskys's gift card
Author Visits
I know you might not be an author. But you're magical, right? You can totally make these authors appear in my city right now. Right?
Victoria Schwab

Maggie Stiefvater

Sarah J Maas

Heidi Heilig

Jay Kristoff and Amie Kaufman
Blogging Stuff
But I do want some blogging stuff. Haha.
ALA tickets
Permission to go to ALA (This is mostly to my mother.)
Stationary
Because I bullet journal, I do need some stationary. I also lose my pens a lot. And I love using sticky notes for different reasons. As a student, I need stationary a lot. And these things are pretty cheap! Just toss them into the gift bag and you're set.
Post it notes (any color or shape or size works)
Leuchtturm 1917 notebook (A5, dots or graph paper)
Pens (Office Depot specifically)
Pencilmate mechanical pencils
Highlighters (of any and all colors)
Otome Games
I don't hide my interest in otome games. Not at all. I really want to try these out! Maybe you want it too. ;)
Magazines
I don't typically read magazines, but I really am interested in this one!
Food
Okay...candy kits aren't technically food. But still!
PS: I also have a list of snacks you can get me!
Click here!
Japanese candy kits (Any type works!)
Monthly Boxes
Recently, I looked into monthly boxes. So I really really want one now! It can just be a one-time subscription. I just want a taste!
Also, if you find a good anime box, tell me. Omakase discontinued...and it was the only one I wanted to try. (Other than maybe the anime LootCrate...)
PS: I did add LootCrate Anime and Akibento in the end. Haha. (I did some research after originally making this post.)
Top Items
This Savage Song

ARC

Japanese candy kits

Snakku

Leuchtturm 1917 notebook
I hope you don't think negatively of me because of this. Some friends wanted to know what I wanted for my birthday. And instead of repeating it over and over, I made this!