ARC August is hosted by Read Sleep Repeat. You can sign up here!
This month, I decided to accept the challenge of reading ARCs I got from BookCon and from NetGalley and from Goodreads First Reads! (Which is not a lot, mind you.)
Rules:
It may be a physical ARC or eARC but it MUST be an ARC

Yes it can be an ARC that has already released; as long as it's an ARC I'm not going to nit pick really

HAVE FUN WITH THIS! Feeling like you are being "forced" to read is the best way turn a fun event into a yucky obligation.

Update post! I personally will do a post for each Saturday in August but that's just me. You can update once a week, every other week or once for the whole darn event. This update can be in the form of a blog/tumblr post, vlog, link to your "ARC August 2015″ shelf or even an instagram pic! I want to make this as easy and low pressure as possible for you.
Personal Goal:
It'll be tough to read all these ARCs while I'm getting library books. In the month of August, there are eight books I need to read. And this is excluding the six books I didn't get to read during June and July!
I never realized I had this many books on my TBR.
But...
But I'm optimistic and excited for this challenge!
I'll post on Twitter as I go along as well as biweekly updates!
To be Published Oct 6, 2015
Lo-Melkhiin killed three hundred girls before he came to her village, looking for a wife. When she sees the dust cloud on the horizon, she knows he has arrived. She knows he will want the loveliest girl: her sister. She vows she will not let her be next.
And so she is taken in her sister's place, and she believes death will soon follow. Lo-Melkhiin's court is a dangerous palace filled with pretty things: intricate statues with wretched eyes, exquisite threads to weave the most beautiful garments. She sees everything as if for the last time.But the first sun rises and sets, and she is not dead. Night after night, Lo-Melkhiin comes to her and listens to the stories she tells, and day after day she is awoken by the sunrise. Exploring the palace, she begins to unlock years of fear that have tormented and silenced a kingdom. Lo-Melkhiin was not always a cruel ruler. Something went wrong.
Far away, in their village, her sister is mourning. Through her pain, she calls upon the desert winds, conjuring a subtle unseen magic, and something besides death stirs the air.
Back at the palace, the words she speaks to Lo-Melkhiin every night are given a strange life of their own. Little things, at first: a dress from home, a vision of her sister. With each tale she spins, her power grows. Soon she dreams of bigger, more terrible magic: power enough to save a king, if she can put an end to the rule of a monster.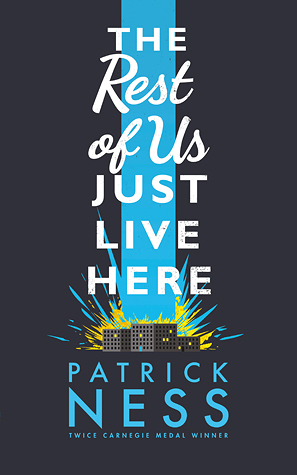 The Rest of Us Just Live Here by Patrick Ness
To be Published Aug 27th, 2015
What if you aren't the Chosen One?

The one who's supposed to fight the zombies, or the soul-eating ghosts, or whatever the heck this new thing is, with the blue lights and the death?

What if you're like Mikey? Who just wants to graduate and go to prom and maybe finally work up the courage to ask Henna out before someone goes and blows up the high school. Again.

Because sometimes there are problems bigger than this week's end of the world, and sometimes you just have to find the extraordinary in your ordinary life.

Even if your best friend is worshiped by mountain lions.

Award-winning writer Patrick Ness's bold and irreverent novel powerfully reminds us that there are many different types of remarkable.
To be Published Sep 15, 2015
When Jason Marshall's younger sister passes away, he knows he can count on his three best friends and soccer teammates--Mario, Jordie, and Chick--to be there for him. With a grief-crippled mother and a father who's not in the picture, he needs them more than ever. But when Mario starts hanging out with a rough group of friends and Jordie finally lands the girl of his dreams, Jason is left to fend for himself while maintaining a strained relationship with troubled and quiet Chick. Then Jason meets Raine, a girl he thinks is out of his league but who sees him for everything he wants to be, and he finds himself pulled between building a healthy and stable relationship with a girl he might be falling in love with, grieving for his sister, and trying to hold onto the friendships he has always relied on.
A witty and emotionally moving tale of friendship, first love, and loss,
Breakaway
is Kat Spears at her finest.
To be Published Sep 15, 2015
From Goodreads First Reads
From the author of
This Song Will Save Your Life
comes a funny and relatable book about the hazards of falling for a person you haven't met yet.
Seventeen-year-old Arden Huntley is recklessly loyal. Taking care of her loved ones is what gives Arden purpose in her life and makes her feel like she matters. But she's tired of being loyal to people who don't appreciate her—including her needy best friend and her absent mom.
Arden finds comfort in a blog she stumbles upon called "Tonight the Streets Are Ours," the musings of a young New York City writer named Peter. When Peter is dumped by the girlfriend he blogs about, Arden decides to take a road trip to see him.
During one crazy night out in NYC filled with parties, dancing, and music—the type of night when anything can happen, and nearly everything does—Arden discovers that Peter isn't exactly who she thought he was. And maybe she isn't exactly who she thought she was, either.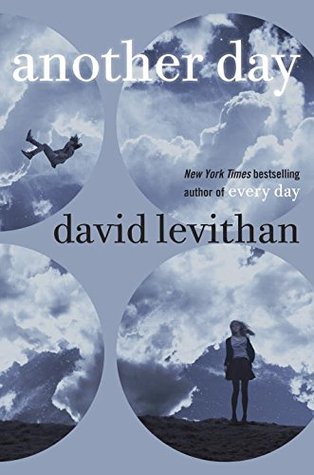 Another Day by David Levithan
To be Published Aug 25, 2015
From BookCon (Thank you to my friend who grabbed this for me!)
The eagerly anticipated companion to David Levithan's New York Times bestseller Every Day
In this enthralling companion to his New York Times bestseller Every Day, David Levithan (co-author of Will Grayson, Will Grayson with John Green) tells Rhiannon's side of the story as she seeks to discover the truth about love and how it can change you.
Every day is the same for Rhiannon. She has accepted her life, convinced herself that she deserves her distant, temperamental boyfriend, Justin, even established guidelines by which to live: Don't be too needy. Avoid upsetting him. Never get your hopes up.
Until the morning everything changes. Justin seems to see her, to want to be with her for the first time, and they share a perfect day—a perfect day Justin doesn't remember the next morning. Confused, depressed, and desperate for another day as great as that one, Rhiannon starts questioning everything. Then, one day, a stranger tells her that the Justin she spent that day with, the one who made her feel like a real person . . . wasn't Justin at all.
Total: 5 Books