Ask the Blogger
This time on Ask the Blogger...
Who is Lauren?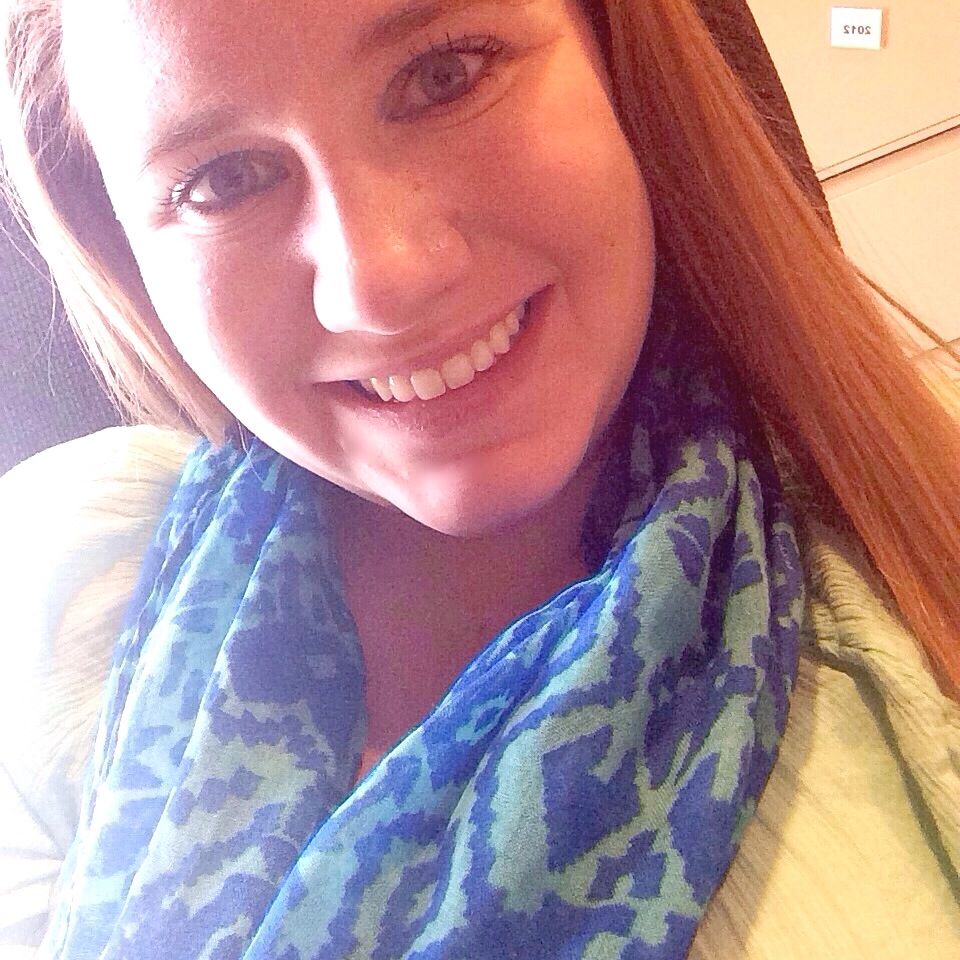 Hello! My name is Lauren and I'm obviously the creator and updater of Bookmark Lit. I graduated from a small business college in 2013 with a Marketing degree. I minored in Literary & Cultural Studies and Sociology. I spend my days at a small recruiting firm in Connect
icut, working on their marketing, account management, and recruiting. I live with my boyfriend Chris and we've been together since 2012. He doesn't read nearly as much as me, but he's been going crazy with audiobooks while he works. We have an apartment full of Lego and young adult books, so clearly us 23 year olds have no intentions of growing
up any time soon! My ultimate dream would be to go back to school for a Master's/PhD to become a professor. I love cultural studies and gender studies and would kill to teach those subjects at a college level. I love the Carolina Panthers more than anything in the world. I can't explain how crazy I get when I watch them play; I inherited my football insanity from both of my parents. I scream, swear, cheer, and jump off the couch constantly. My overall mood from September through January depends solely on the Panthers' record. I love drinking a coffee while I read in bed, or lounging outside with a slurpee and a book. I love the TV show
Friends
more than anyone. No really, I do, don't even try to challenge it. I've gone through a DVD boxed set already because I watched the discs too much. I used to sneak out into the living room while my mom watched the show and it was WAY too inappropriate for my eight year old self.
NOTE: I do not own any of the photos. All rights go to their respective owners.
​​Why did you start book blogging?
I started many blogs in the past but none of them stuck. I wasn't sure what I wanted to blog about, but always had a weird draw towards blogging. I tried lifestyle, fashion, beauty... none of it was really anything I was interested in. When I graduated college, I started reading again like crazy. I was finishing Before I Fall by Lauren Oliver and started to look at reviews on Goodreads. I kept seeing people link to their blogs and it hit me that book blogging was a thing I could do and would never lose interest in. A few months later, I started up Bookmark Lit!
What's the best thing that happened to you because of blogging?
I think going to BEA and meeting bloggers in person was pretty amazing. We only went for one day, but I was able to meet so many online friends and spend time with them in real life. Finding people that you have so much in common with is such a great feeling. Otherwise, I just think the whole community in general is so much fun and welcoming.
What are your top ten favorite series?
Oh jeez! I'm really bad at finishing series, but here are my favorites that I've read. Honestly, some are more guilty pleasure reads from high school, but they totally count, right?! These are in no particular order!
Gossip Girl by Cecily von Ziegesar

Pretty Little Liars by Sara Shepard

Private by Kate Brian - I technically have two books left to read, but I know this will always be one of my faves

Grisha Trilogy by Leigh Bardugo

Hundred Oaks by Miranda Kenneally - still ongoing too! Love these companions

Anna and the French Kiss by Stephanie Perkins

A Great and Terrible Beauty trilogy by Libba Bray

A Series of Unfortunate Events by Lemony Snicket

Shadowlands trilogy by Kate Brian

HARRY POTTER.... but that goes without saying.
Where's your favorite place to read?
My favorite place to read during the summer is in the pool. I've been doing it since I was old enough to know how to read, so I'm an absolute pro at not dropping my book in the water. I love walking around the water with my book in my hands. I also love reading in bed, on my porch, and on the beach (even though I'm not a big beach fan in general!)
What's one book that has changed your life?
What book-turned-movie/show is your favorite?
I loved the way The Fault in Our Stars was adapted. I think it was incredibly well-done and emotional. I cried for the last half hour straight, probably. For TV shows, I ENJOY the Pretty Little Liars show... but it's essentially nothing like the books at this point. I can barely consider it an adaptation!
Would you rather meet your favorite character or meet your favorite author?
I feel like a weird bookworm for not really having a favorite character. I'd love to meet plenty of them, but I'm not obsessed with anyone like a lot of people are! I'm sure my day will come for that. So, by default, I'd say my favorite author. At this point I have quite a few of these... but I think the one I'd genuinely most like to meet would be Kieran Scott, aka Kate Brian. I've loved all of her books that I've read and she helped pull me out of countless reading slumps. Again, though, JK Rowling is a given, right?
When you're not reading, what can people find you doing?
My boyfriend and I collect and build Lego. We make mostly our own creations and art, but we also build and collect sets. We have a local group we're in and it's a lot of fun! Otherwise I've been getting back into binging Netflix a little bit, which is amazing. You can find me doing those things, or doing absolutely nothing on my butt on the couch.
Would you rather be able to read only one book whole for the rest of your life or read only the first lines of millions?
That's tough! I'd have to say one book. Any of the Harry Potter books, probably. I don't think I could get sick of them!
What three things would you bring to a deserted island?
My boyfriend for someone to talk to and hang out with, lots and lots of food, and probably as many books as the rule-makers would allow me to bring :)
Thank you, Lauren!