Top Ten Books I've Read So Far in 2015
Gosh. This list will be hard to complete. I've read some great 2015 releases. I've discovered some great books that were published years ago.
It's hard to tell which ones are the best. I'm happy this is a top ten list. Picking just one would be devastatingly difficult.
I've chosen the books that have left an impression on me. Books I've given 4 stars or higher. (A 5 is hard to get. I am very judgmental.)
Here I go!
If you could trade your biggest burden for someone else's, would you do it?
Five teenagers sit around a bonfire in the middle of the New Mexico desert. They don't know it yet, but they are about to make the biggest sacrifice of their lives.
Lo
has a family history of MS, and is starting to come down with all the symptoms.
Thomas
, a former child soldier from Liberia, is plagued by traumatic memories of his war-torn past.
Kaya
would do anything to feel physical pain, but a rare condition called CIP keeps her numb.
Ellen
can't remember who she was before she started doing drugs.
Kit
lost his girlfriend in a car accident and now he just can't shake his newfound fear of death.
When they trade totems as a symbol of shedding and adopting one another's sorrows, they think it's only an exercise.
But in the morning, they wake to find their burdens gone…and replaced with someone else's.
As the reality of the ritual unfolds, this unlikely group of five embarks on a week of beautiful, terrifying experiences that all culminate in one perfect truth: In the end, your soul is stronger than your burdens.
My Reason:
This story showed diversity with characters from Ellen who had a drug addiction to Thomas who was a child soldier in Liberia. These characters all had different problems. It showed me that there were different struggles out there. The premise was about sharing problems and discovering what other people had to live through.
The way the author wrote out the story was fascinating. The teens' voices. Their struggles. Their connections to one another.
The story was told beautifully. Bravo.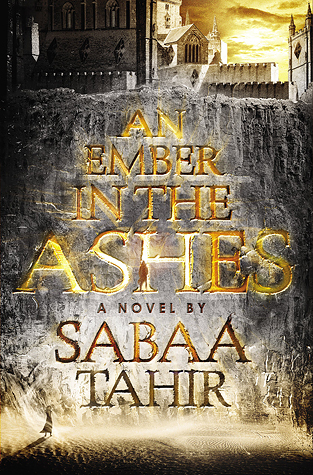 Laia is a slave.

Elias is a soldier.

Neither is free.
Under the Martial Empire, defiance is met with death. Those who do not vow their blood and bodies to the Emperor risk the execution of their loved ones and the destruction of all they hold dear.
It is in this brutal world, inspired by ancient Rome, that Laia lives with her grandparents and older brother. The family ekes out an existence in the Empire's impoverished backstreets. They do not challenge the Empire. They've seen what happens to those who do.
But when Laia's brother is arrested for treason, Laia is forced to make a decision. In exchange for help from rebels who promise to rescue her brother, she will risk her life to spy for them from within the Empire's greatest military academy.
There, Laia meets Elias, the school's finest soldier—and secretly, its most unwilling. Elias wants only to be free of the tyranny he's being trained to enforce. He and Laia will soon realize that their destinies are intertwined—and that their choices will change the fate of the Empire itself.
My Reason:
This story was filled with action. We read about Elias and Helene duking it out for the awesome leadership position. And their relationship? Extremely complex. All the characters had interesting relationships and connections.
Sabaa Tahir did her research. Her world was complex and beautifully written. The weapons. The battle strategies. Great work, Sabaa!
"I am a collection of oddities, a circus of neurons and electrons: my heart is the ringmaster, my soul is the trapeze artist, and the world is my audience. It sounds strange because it is, and it is, because I am strange."
After the sudden collapse of her family, Mim Malone is dragged from her home in northern Ohio to the "wastelands" of Mississippi, where she lives in a medicated milieu with her dad and new stepmom. Before the dust has a chance to settle, she learns her mother is sick back in Cleveland.
So she ditches her new life and hops aboard a northbound Greyhound bus to her real home and her real mother, meeting a quirky cast of fellow travelers along the way. But when her thousand-mile journey takes a few turns she could never see coming, Mim must confront her own demons, redefining her notions of love, loyalty, and what it means to be sane.
Told in an unforgettable, kaleidoscopic voice, "Mosquitoland" is a modern American odyssey, as hilarious as it is heartbreaking.
My Reason:
This was a beautifully done story. Odd characters but fascinating ones. People who had stories. I liked the adventures our main character Mim went on. She went on many adventures and went to places far and wide. Her story was about going places and realizations. Which was great. Mim realized some amazing things.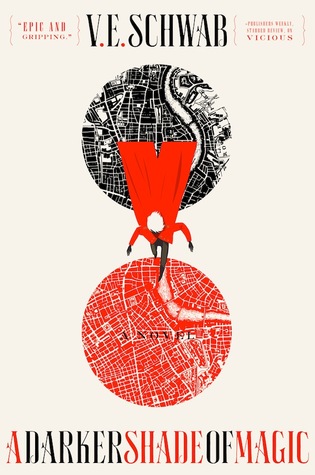 Kell is one of the last Travelers—rare magicians who choose a parallel universe to visit.

Grey London is dirty, boring, lacks magic, ruled by mad King George. Red London is where life and magic are revered, and the Maresh Dynasty presides over a flourishing empire. White London is ruled by whoever has murdered their way to the throne. People fight to control magic, and the magic fights back, draining the city to its very bones. Once there was Black London—but no one speaks of that now.

Officially, Kell is the Red Traveler, personal ambassador and adopted Prince of Red London, carrying the monthly correspondences between royals of each London. Unofficially, Kell smuggles for those willing to pay for even a glimpse of a world they'll never see. This dangerous hobby sets him up for accidental treason. Fleeing into Grey London, Kell runs afoul of Delilah Bard, a cut-purse with lofty aspirations. She robs him, saves him from a dangerous enemy, then forces him to another world for her 'proper adventure'.

But perilous magic is afoot, and treachery lurks at every turn. To save all of the worlds, Kell and Lila will first need to stay alive—trickier than they hoped.
My Reason:
I love Victoria Schwab. She is a great author. She creates amazing characters and amazing worlds.
This story was amazing. It had some great world building. The magic was amazing. And Deliah was a badass and very cool. The characters were well-built and full of depth.
Another great one by Victoria.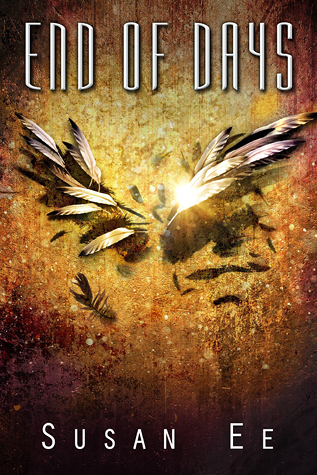 End of Days
is the explosive conclusion to Susan Ee's bestselling
Penryn & the End of Days
trilogy.
After a daring escape from the angels, Penryn and Raffe are on the run. They're both desperate to find a doctor who can reverse the twisted changes inflicted by the angels on Raffe and Penryn's sister. As they set off in search of answers, a startling revelation about Raffe's past unleashes dark forces that threaten them all.
When the angels release an apocalyptic nightmare onto humans, both sides are set on a path toward war. As unlikely alliances form and strategies shift, who will emerge victorious? Forced to pick sides in the fight for control of the earthly realm, Raffe and Penryn must choose: Their own kind, or each other?
My Reason:
I got this as an ARC from Susan Ee.
That might have given it a bit more leverage on the rating scale, but it was also a great story.
Penryn was a great character. The chemistry between Raffe and Penryn was palpable. I felt like their romance was strong. Such a great bond.
And the familial bonds? The family connections were strong.
This story was a great conclusion to a great series.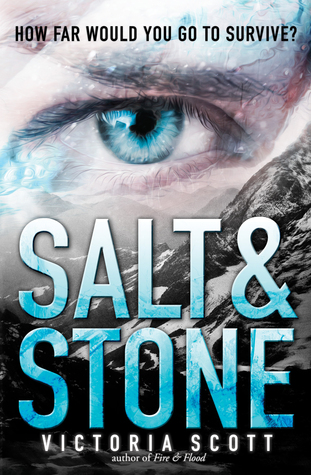 What would you do to save someone you love? What about risking...everything?

In Fire & Flood, Tella Holloway faced a dangerous trek through the jungle and a terrifying march across the desert, all to remain a Contender in the Brimstone Bleed for a chance at obtaining the Cure for her brother. She can't stop—and in Salt & Stone, Tella will have to face the unseen dangers of the ocean, the breathless cold of a mountain, and the twisted new rules in the race.

But what if the danger is deeper than that? How do you know who to trust when everyone's keeping secrets? What do you do when the person you've relied on most suddenly isn't there for support? How do you weigh one life against another?

The race is coming to an end, and Tella is running out of time, resources, and strength. At the beginning of the race there were 122 Contenders. As Tella and her remaining friends start the fourth and final part of the race, just forty-one are left...and only one can win.

Victoria Scott's stunning thriller will leave readers' hearts racing!
My Reason:
This was a great sequel. Tella grew in this story. She became someone else. A stronger person. And Guy. He was given depth and personality.
There was a lot of action. The Pandoras. The fighting. On par. On par.
I can't wait to know what happens next.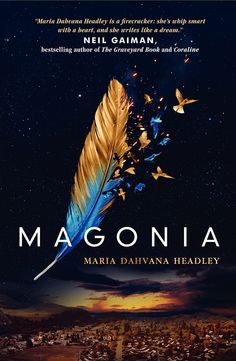 Aza Ray is drowning in thin air.

Since she was a baby, Aza has suffered from a mysterious lung disease that makes it ever harder for her to breathe, to speak—to live.

So when Aza catches a glimpse of a ship in the sky, her family chalks it up to a cruel side effect of her medication. But Aza doesn't think this is a hallucination. She can hear someone on the ship calling her name.

Only her best friend, Jason, listens. Jason, who's always been there. Jason, for whom she might have more-than-friendly feelings. But before Aza can consider that thrilling idea, something goes terribly wrong. Aza is lost to our world—and found, by another. Magonia.

Above the clouds, in a land of trading ships, Aza is not the weak and dying thing she was. In Magonia, she can breathe for the first time. Better, she has immense power—and as she navigates her new life, she discovers that war is coming. Magonia and Earth are on the cusp of a reckoning. And in Aza's hands lies the fate of the whole of humanity—including the boy who loves her. Where do her loyalties lie?
My Reason:
This story had a great premise and great execution.
The world building was great. Pale blue people. Floating ships. Birds in your lungs. I've never read anything like that before.
The romance was a bit...eh, but I'll let it slide. This was a great story.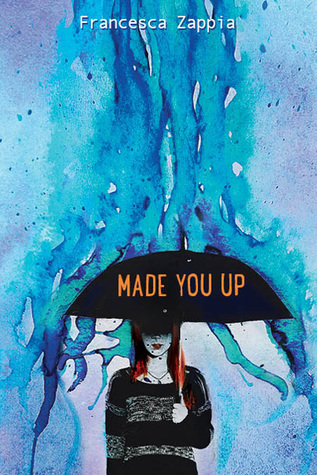 Reality, it turns out, is often not what you perceive it to be—sometimes, there really is someone out to get you. Made You Up tells the story of Alex, a high school senior unable to tell the difference between real life and delusion. This is a compelling and provoking literary debut that will appeal to fans of Wes Anderson,
Silver Linings Playbook
, and
Liar
.
Alex fights a daily battle to figure out the difference between reality and delusion. Armed with a take-no-prisoners attitude, her camera, a Magic 8-Ball, and her only ally (her little sister), Alex wages a war against her schizophrenia, determined to stay sane long enough to get into college. She's pretty optimistic about her chances until classes begin, and she runs into Miles. Didn't she imagine him? Before she knows it, Alex is making friends, going to parties, falling in love, and experiencing all the usual rites of passage for teenagers. But Alex is used to being crazy. She's not prepared for normal.
Funny, provoking, and ultimately moving, this debut novel featuring the quintessential unreliable narrator will have readers turning the pages and trying to figure out what is real and what is made up.
My Reason:
Mental illness is a reality for some people. This story showed a mental illness in an understandable light. It showed Alex's struggle. It showed the need for love and help from others. She gained strength from her loved ones' help.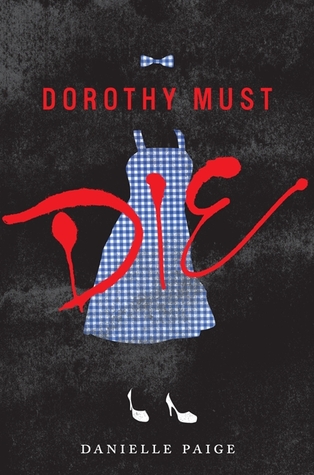 I didn't ask for any of this. I didn't ask to be some kind of hero.

But when your whole life gets swept up by a tornado - taking you with it - you have no choice but to go along, you know?

Sure, I've read the books. I've seen the movies. I know the song about the rainbow and the happy little bluebirds. But I never expected Oz to look like this. To be a place where Good Witches can't be trusted, Wicked Witches may just be the good guys, and winged monkeys can be executed for acts of rebellion. There's still a yellow brick road - but even that's crumbling.

What happened? Dorothy.

They say she found a way to come back to Oz. They say she seized power and the power went to her head. And now no one is safe.

My name is Amy Gumm - and I'm the other girl from Kansas.

I've been recruited by the Revolutionary Order of the Wicked.

I've been trained to fight.

And I have a mission.
My Reason:
What magic! What amazement!
Oz was a new place. A place of death and destruction.
This story expanded on the 'Wizard of Oz' story. It was a great retelling. It gave us a new hero to cheer for and some great companions.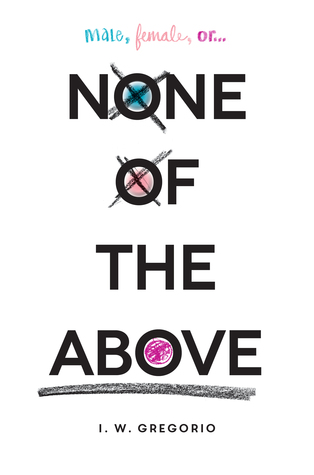 A groundbreaking story about a teenage girl who discovers she was born intersex... and what happens when her secret is revealed to the entire school. Incredibly compelling and sensitively told, None of the Above is a thought-provoking novel that explores what it means to be a boy, a girl, or something in between.
What if everything you knew about yourself changed in an instant?
When Kristin Lattimer is voted homecoming queen, it seems like another piece of her ideal life has fallen into place. She's a champion hurdler with a full scholarship to college and she's madly in love with her boyfriend. In fact, she's decided that she's ready to take things to the next level with him.
But Kristin's first time isn't the perfect moment she's planned—something is very wrong. A visit to the doctor reveals the truth: Kristin is intersex, which means that though she outwardly looks like a girl, she has male chromosomes, not to mention boy "parts."
Dealing with her body is difficult enough, but when her diagnosis is leaked to the whole school, Kristin's entire identity is thrown into question. As her world unravels, can she come to terms with her new self?
My Reason:
I got this as an ARC as well. That doesn't mean I'm giving it a higher rating because it is an ARC.
I never knew about intersex people before. This story educated me. I found out what it was. It showed Krisin's perspective of things. How she felt. How other people who don't know someone who is outcasted may feel.
It showed how terrible teenagers can be. And it made me smarter because of it.
I never read a story like 'None of the Above' before.